Peter Dubray

Born: 4 Apr 1843, Redford, Clinton, NY

Married 1 Nov 1866, Church of the Assumption, Redford, Cllinton County, New York , to Lucie Gonyea (Gagne)

Died: 11 Jan 1913, Elensburg, Clinton, NY

---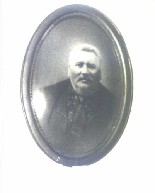 Peter Dubray (from http://public.fotki.com/Wicket/)


Burial: Church of the Assumption, Redford, Clinton County, New York
----------------------------------
The Chateaugay Record and Franklin County Democrat
Friday, January 17, 1918

Biggest Man in Clinton County

Peter Dubray Weighed Near a Quarter of a Ton

Peter Dubray, said to be the larget man in Clinton county, died at his home at Chazy Lake, in town of Dannemora, very suddenly Saturday evening at about 8:30 o'clock, of heart disease, aged nearly 70 years.

Mr. Dubray, who was for many years engaged in the lumber and charcoal burning business, was well known in the western part of Clinton county. He was born in the town of Saranac and soon after the outbreak of the Civil War he enlisted in the 91st NY Vols. In an engagement in which the regiment participated he was seriously wounded. The wound never fully healing up to the time of his death. Several years ago he gave up the lumber and charcoal business and engaged in farming at Chazy Lake and remained at this business until his death.

On Saturday he complained of not feeling well and said to his wife that when he went to Lyon Mountain church Sunday he would call and see the physician at that place in regard to his illness. He continued about his home until after the evening meal, although feeling poorly, but about 8 o'clock his condition became serious and a telephone message was sent to Dannemora for medical assistance. Before the message was complete, however, he had breathed his last.

Mr. Dubray was believed to be the largest man in Clinton County, if not in Northern New York, he weighing on New Years day when he had a reception of his family, 479 pounds. Mr. Dubray had on that day at his home his twelve children and thirty grandchildren. He was the first member of his family to die, and his funeral was held on Wednesday, the internment being at Redford.