Robert Caron

Born: Abt 1611, Benouville, Caen, Normandie, France

Married 25 Oct 1637, Quebec, Quebec, to Marie Francoise Crevet

Died: 8 Jul 1656, Hoteldieu, Quebec, Pq, Canada

---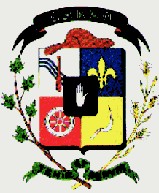 The Caron Crest and Coat of Arms


Note: Robert Caron arrived in New France from France in about 1635. He arrived on a ship owned by the Company of 100 Associates. "La compagniede les Cent-Associes"
-------------------------------------------------------------------
Translated from the L'Association des Familles Caron d'Amérique web page, "Robert Caron":

The ancestor of the first Charon family is called Robert, born about 1611, but one is unaware of his origin, perhaps of Saint-Onge. He arrived in Quebec, June 4, 1634, Whit Sunday.

October 25, 1637, Robert marries Marie Crevet, in the church of Our-Lady of Recouvrance. She originated from Bénouville, not far from Caen in Normandy, daughter of Pierre Crevet and Marie LeMercier.

Seven children are born from this union. Four of their children have a bond in this description. First of all a girl, Marie Charon, who, in 1656, forms a family with Jean Picard, born in 1635 in Picardy, descended from the ancestor Jean Picard and Renee DeSuronne. Marie Charon only has one daughter, because her destiny is tragic. June 5, 1660, a party of eight Huron along wity some Iroquois seize her and four children. When the boats reach the point of Lévy, the French, accompanied by Algonquins, intercept them. During the engagement, Marie Charon receives a fatal wound. Their daughter, Louise Picardy, born in 1659, Marie in 1673, with Gained the Louis ancestor, born in 1643, with Squirrel fur St-Côme.

After Marie Charon, a son is born to Robert Charon and Marie Crevet in 1641, Jean-Baptiste Charon. He marries in 1661, Marguerite Gagnon, daughter of the patents Jean Gagnon and Marguerite Cauchon. She gives him ten children, including two girls who concern us in this genealogical description. Marguerite Gagnon, born in 1668, wife in 1685, to Noel Pare, then the second, Genevieve Gagnon born in 1677, wife in 1694, to Jean Bernier and in second weddings Jacques Rodrigue on July 7, 1718, in Cape St-Ignace.

Then, the third child of the couple Robert/Marie, Catherine Charon, was born on November 23, 1649 and, becomes the wife in 1662, of Jacques Dodier, at Champaisant, district of Mamers, évêché Mans, in Maine, in France. Catherine Charon gives him five children, whose three Dodier girls concern us. The ancestor Jacques Dodier is deceased on November 30, 1677, in Beaupré and his widow Catherine Charon remariée herself in 1680, in Pierre Dupre.

The first Dodier girl, Bores, born in 1664, is married in 1680, to Ignace Gagné. The second, Anne Dodier, born in 1671, wife in 1689, Noël Simard. Then the third, Claire Dodier, born in 1675, wife in 1690, her brother-in-law, Pierre Simard, brother of Noel.

The last of the family of the Caron/Crevet pioneers, Aimee Charon, born about 1656, becomes in 1677, the wife of Noël Langlois dit Traversy and gives him five children of which Marie-Anne Langlois, born about 1675, who marries Jean Côté, in 1694 is one.

The death of Robert Charon seems to have occurred in a way as sudden as unexpected. He was only 44 or 45 years old, with his death occurring on July 8, 1656, without ever knowing how he died.

July 27, 1666, is ten years after the death of Robert Charon, Marie Crevet marries Noël Langlois, widower of Francoise Garnier. Marie returns the heart, November 22, 1695, at the 86 years age.